Want to locate nearest corporation park or toilet? Tap Namma Chennai app | Chennai News – Times of India

CHENNAI: In a few months, residents of the city who have downloaded the Namma Chennai app on their smartphones will be able to get information on how many conservancy staff are working in their area on a particular day, the nearest Greater Chennai Corporation office, which park is in the vicinity and the location of a toilet nearby.
In addition, they will be able to access facilities like building permits through the application.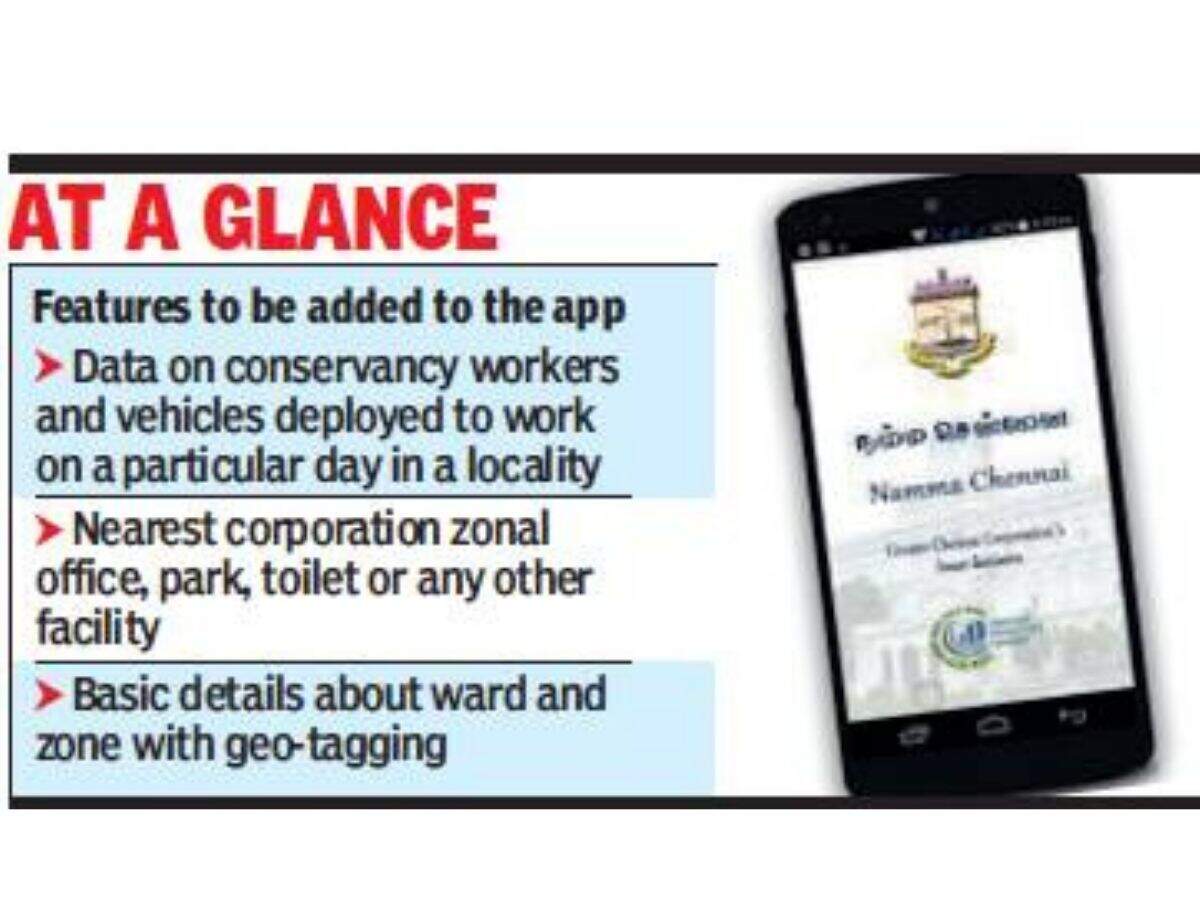 Corporation commissioner Gagandeep Singh Bedi has instructed his junior IAS officers to add more features for citizens on the application. "Currently, six facilities are available on the app. This includes availing birth and death certificate, paying property and professional tax, trade licence renewal and grievance. The corporation has many other services which can be moved online to the application," said a senior official.
Bedi has told officers that the facilities offered by the app should cover at least three pages on the app, as compared to the one page now. This translates to around 20 facilities.
The new features would also include basic information about wards and zones; for example, details about an infrastructure project like a bridge or a storm water drain that is currently being carried out in the vicinity. "These projects are being financed by people's tax money and they have a right to know," an official said.
The corporation is also working on improving the look and feel of the application in line with other top-end applications which offer consumer services.
GSatish, a resident of Shollinganallur zone who is a civic activist, said that the app should somehow include a facility to give complainants real-time updates about queries raised. "Many top-end applications and websites have a chatbot that immediately responds to your queries. On the Namma Chennai app, it takes a long time for the ward officials to respond to even basic issues. A mechanism should also be provided to explain the action taken on the complaint on a realtime basis," Satish said.