Soon-to-be SC judge Narasimha grew up in Hyderabad | Hyderabad News – Times of India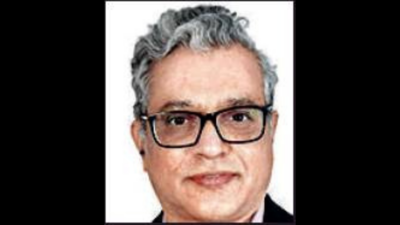 P S Narasimha
HYDERABAD: Pamidighantam Sri Narasimha, better known as senior advocate P S Narasimha, who is one of the few to be directly elevated from the advocates' room to being a judge of the Supreme Court, is a strong believer in protecting the environment. Hailing from a family of ardent devotees of Lord Ram which ran a choultry for poor pilgrims at Bhadrachalam Ram temple, he treats tall trees as divine incarnations.
Born on May 3, 1963, he was brought up in Hyderabad. His stint with the Hyderabad judiciary lasted barely two years though he was enrolled in the then-composite AP high court after completing LLB in 1988. Despite the goodwill and his father Justice Kodanda Ramayya being a judge and a legal writer at the high court, he soon shifted to Delhi to practice at the Supreme Court.
In 2008, Supreme Court made him a senior advocate and in 2014, the NDA government made him additional solicitor general. He continued in that post till 2018. He assisted the top court and helped it arrive at decisions in many constitutional issues.
He defended the rights of the people to protect their culture in the Jallikattu case and ISRO took his help when the new space activities bill was prepared. His assistance to the forest bench of the apex court in matters related to environment and his ecology-centric approach was widely acknowledged by the legal fraternity.
As additional solicitor general, he defended the Union in the Italian marines case, National Judicial Appointments Commission and Ram Janmabhoomi cases. Even those who resisted the Justice Lodha committee-led reforms aimed at cleansing the BCCI and cricket administration, acknowledge his persuasive ways that finally ensured the recommendations are implemented across the country. Otherwise, we would not even think of BCCI being headed by a cricketer today, a source who was privy to the initial friction said.
In October 2027 he would become the Chief Justice of India for a brief period of seven months. He will retire from the apex court in May 2028.
FacebookTwitterLinkedinEMail