Mumbai: Milind Teltumbde seeks bail to meet kin after brother killed | Mumbai News – Times of India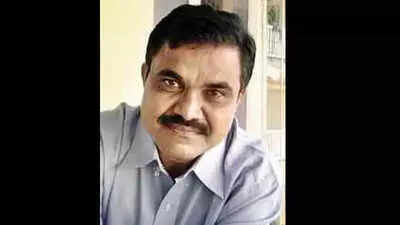 Anand Teltumbde
MUMBAI: Seeking bail for a fortnight after his brother Milind Teltumbde, an alleged Maoists' central committee member, was killed in an encounter with C60 commandos, jailed scholar Anand Teltumbde in his plea before the special NIA court has said that his family and he lost contact with his younger sibling sometime in the mid-1990s and that he had not been in touch with him since then.
While Anand has been in custody in the Elgar Parishad case since April 2020, Milind was an absconding accused.
Anand's plea said that he came to know that his brother was killed on November 13 in Gadchiroli. He said that he was the oldest among eight siblings, two of whom are now dead. His father and youngest brother, Pravin Teltumbde, had died earlier.
Anand in his plea said that his mother is over 90 years old, and at such a moment of bereavement in the family, his presence by her side would be a great moral support, and the gathering of all family members would be a solace to one another. The special NIA judge has directed the prosecution to submit its reply.
FacebookTwitterLinkedinEMail