Mumbai: CEO of Aarey milk dairy caught in graft case | Mumbai News – Times of India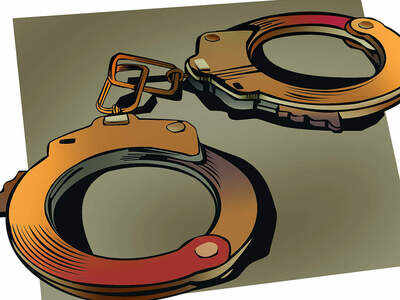 Reresentative image.
MUMBAI: The chief executive officer of the state owned Area Dairy at Goregaon was caught along with his subordinate by the Anti Corruption Office on Monday while accepting a bribe of Rs 50,000 from a slum dweller inside the Area colony.
In 2011 the then CEO LR Bhosale was similarly caught by the ACB while accepting a bribe of Rs one lakh to award a contract to a private contractor.
The ACB Mumbai unit on Monday arrested Nathu Vithal Rathod (42) and his peon Arvind Tribuhavn Tiwari (57) while accepting a bribe under various sections of prevention of corruption Act. The post of CEO is a class one rank and the post of CEO is on the par with an assistant collector's post.
According to the ACB, the complainant whose name has been withheld has a house near unit 32 inside Aarey colony in Goregaon East. Every commercial as well as residential repair and reconstruction inside the jurisdiction of Aarey colony needs a permission from the CEO office. He had recently approached the CEO seeking permission to carry out the repair work before the monsoon.
The CEO Rathod told the complainant to see Tiwari in this regard. Tiwari demanded a sum of Rs 50,000 for both of them. Police said that on May 14, a complainant who did not wish to pay the bribe, approached the ACB office and lodged a complaint.
"As a verification process the ACB on May 19 sent two Pancras to verify the complaint. Complainant along with a independent Panchas (witness) met Rathod in his Worli office where he reconfirmed the demand and when complainant met CEO Rathod, he asked him to meet Tiwari,'' Said an official.
On Monday the complainant went along with the ACB officials and laid a trap.
FacebookTwitterLinkedinEMail