Karnataka hires 1,763 doctors under direct recruitment | Bengaluru News – Times of India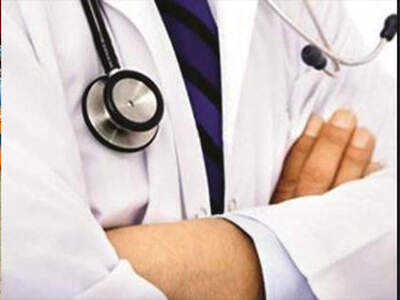 Representative image.
BENGALURU: Health minister K Sudhakar on Monday announced that the state government has completed the hiring of as many as 1,763 doctors, including 715 specialists for the government hospitals across Karnataka.
At a time when the government has been struggling to secure the services of specialised doctors for patients coming to their medical institutions, the new hirings is likely to ease the pressure on the state.
"We have completed the hiring and even gazetted the new recruitments who will help in increasing our medical services across the state," said Sudhakar.
Of the hirings, 715 specialists including 75 MD (general medicine), 57 surgeons, 142 anesthesiologists and 153 paediatricians have been put on government rolls.
"Our biggest recruitment is of anesthesiologists, who are critical in the present pandemic crisis for operating ventilators," said Sudhakar.
The health minister, however, said the government recieved a rather timid response for radiologists posts with only 17 of them being hired.
Meanwhile, boosting the primary healthcare centres (PHC) and community healthcare centres (CHC), the health department has hired 1,048 new recruits to serve in the almost 3,000 locations.
Sudhakar said the government will try to appoint each of these doctors at their natives in order to reduce attrition, if it happens.
"As much as possible, all doctors will be given the choice of their own native districts and taluks," he said.
The health minister also added that the government will be providing the risk allowance for all contract medical practioners and even group D workers who wear PPE kits to fight Covid-19.
Black Fungus
Earlier, Sudhakar said Karnataka has reported as many as 443 "suspected" cases of black fungus with 11 of them in home isolation.
"Unfortunately, till date, we have lost 12 people to the epidemice and 433 confirmed hospitalisations," he said.
He admitted that there is a nationwide shortage of medications for the fungal infection and said the state will be recieving a 1,000 vials of the Amphotericin-B drug as early as tomorrow from the centre.
"With these drugs having to be imported, the centre is allocating it based on the availability," he said.
FacebookTwitterLinkedinEMail