'J&J should prioritise supply of locally-made Covid-19 jabs to India' | India News – Times of India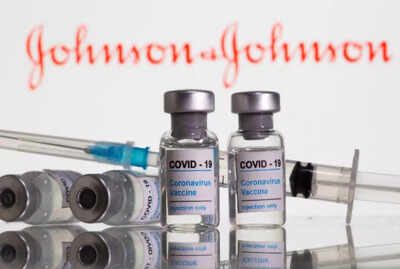 Ahead of the roll-out of Covid-19 jab of Johnson & Johnson being manufactured by Hyderabad-based Biological E, health activists and IP experts have asked the US firm to prioritise supply to `needy' countries including India.
This comes in the wake of apprehension that the US firm will divert locally-manufactured doses to EU and other rich nations, to honour its contracts.
Rich nations like Canada, US, Australia and UK are already sitting on huge vaccine stockpiles, and are believed to be among those who have secured vaccines to cover 200% to 400% of their populations. With a raging Delta variant in certain countries, and threat of mutant variants increasing, there are growing concerns about the hugely uneven and inequitable vaccine access.
In a letter addressed to J&J, Biden administration and the Centre, civil society says: "J&J must send these 600 million vaccines, some of which are ready, to where they are most needed and not where they can make the most money".
A steady supply of vaccines from multiple companies could help India in achieving its ambitious target of vaccinating the entire adult population by December 31. So far, about 20% of the adult population have received both doses of COVID-19 vaccine, and 62% at least one dose.
The apprehension of diverting doses manufactured in India to rich nations, stems from the controversy in South Africa. Initially, the country did not receive the vaccines which were locally manufactured at Aspen Pharmacare, a South African company, contracted by J&J. After much furore, a small quantity of doses was set aside for the country, they added.
Further, activists have asked the Biden administration "to persuade J&J to license its vaccine, with technology and assistance included, to every manufacturer currently engaged in making the Sputnik V". (The J&J jab and Russia's Sputnik V are both developed on the viral-vector technology platform)
They added that J&J, which received over $1 billion in federal funding for research and development alone, has struggled to make large quantities of its vaccine.
It is understood that the US company holds the rights of distribution and exports of doses contracted to manufacturer Bio E. The company is expected to produce 40 million J&J doses every month.
When contacted, a J&J India spokesperson said, "Johnson & Johnson is committed to facilitating global equitable access to its COVID-19 vaccine. Our teams are working around the clock to develop and broadly activate our manufacturing capabilities to supply our COVID-19 vaccine. We believe Biological E will be an important part of our global COVID-19 vaccine supply chain network''.
Though J&J received regulatory approval for the jab in India on August 7, there is no clarity yet on its price and delivery schedule. The first batches of the jab have been reportedly dispatched to Central Drugs Laboratory, Kasauli (Himachal Pradesh) for quality and safety checks.
The letter- by Third World Network, Lawyers Collective, Centre for Law & Policy Research and Jan Swasthya Abhiyan- comes before a US-led Global COVID-19 Summit on September 22, and PM Modi's visit to the US.
According to media reports, US has been pressing India to resume exports of Covid-19 vaccines, which were stopped after March.
FacebookTwitterLinkedinEMail