Hyderabad: Himayatsagar reservoir close to full tank level | Hyderabad News – Times of India

HYDERABAD: The incessant rains this month have seen the Himayatsagar receive inflows almost up to the Full Tank Level (FTL). The water level in Himayatsagar, which is one of the city's main drinking water sources, was 1,761.55 feet while the FTL is 1,763.50 feet, short of just 1.95 feet.
As per the Hyderabad Metropolitan Water Supply and Sewerage Board (HMWS&SB) data released on Saturday, the inflows into the reservoir was 209 cusecs.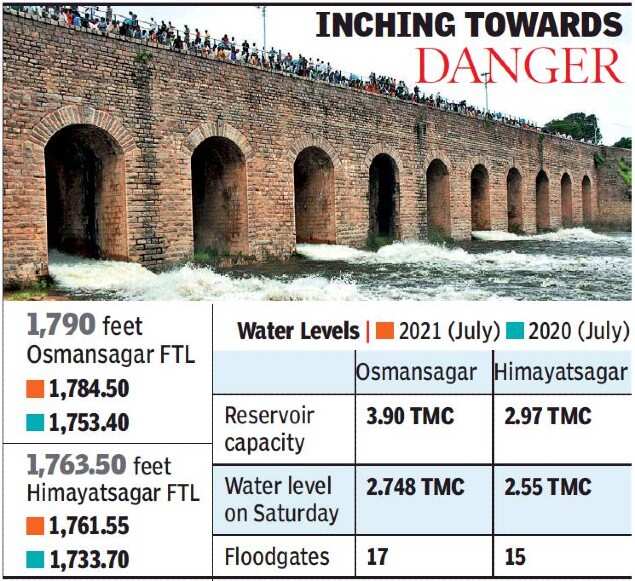 "The water level has been steadily rising in the last five days due to incessant rains in the catchment area and therefore the Himayatsagar has almost reached FTL," V Renuka, deputy general manager, Himayatsagar, told STOI. She added that the water board has alerted the Hyderabad collectorate and other government agencies about the possible flooding.
The floodgates of the Himayatsagar are opened based on the inflows and rainfall reported in the catchment area.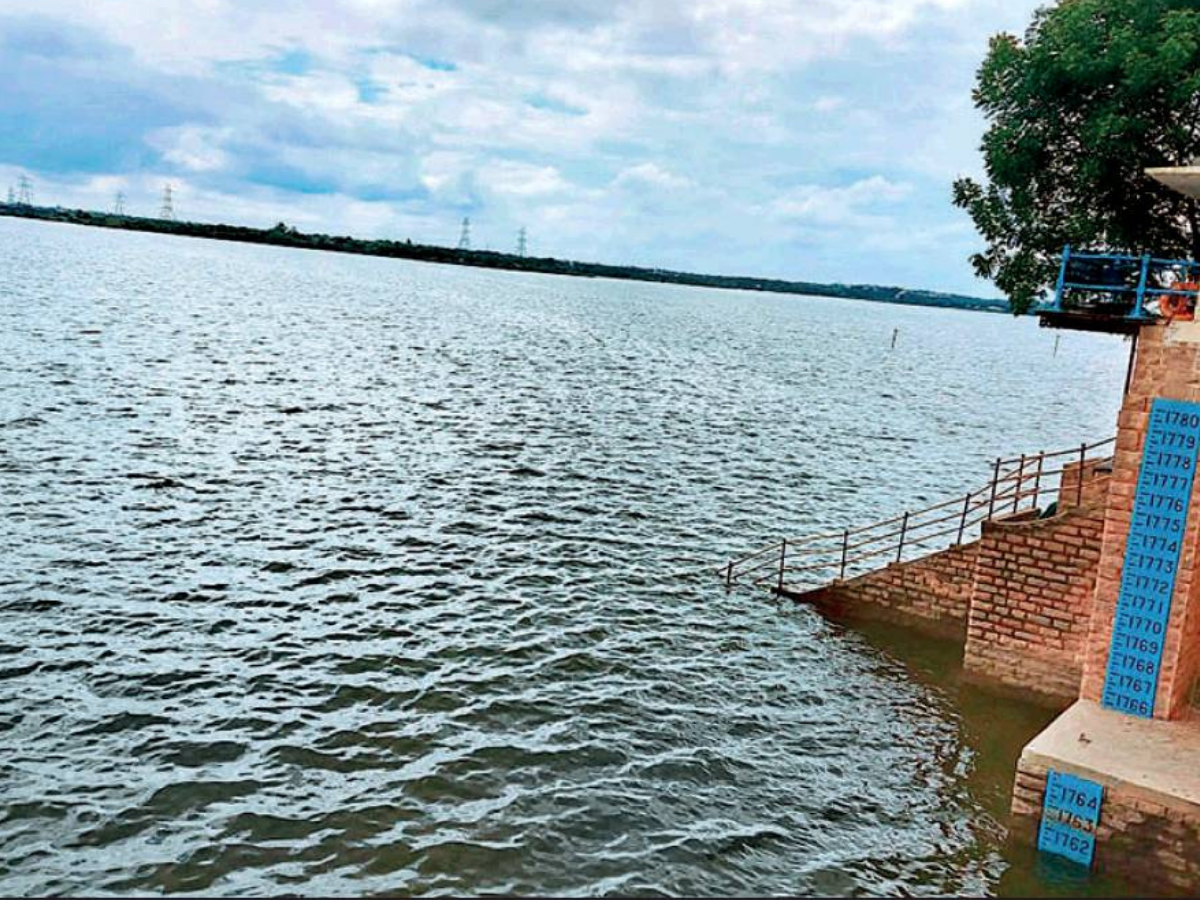 Water level at 1,761.55 feet in Himayatsagar reservoir on Saturday.
Meanwhile, the water level of Osmansagar is also rising. The recorded water level in Osmansagar on Saturday was 1,784.50 feet, while the FTL of the reservoir is 1,790.50 feet. However, water board officials said that they have observed no inflows into the reservoir. "For Osmansagar to reach FTL, it may take a few more days," said deputy general manager, Osmansagar, A Narahari.
Currently, the water board is drawing 9.8 million gallons of water from Osmansagar and another 7.23 million gallons of water from Himayatsagar for supply to Old City and some other parts of Hyderabad.