Chennai: Woman cop dies after tree falls on her on secretariat campus | Chennai News – Times of India
CHENNAI: A woman police head constable died on the spot after a tree, uprooted by gusty winds, fell on her when she was regulating traffic near the exit gate of the secretariat around 9.15am on Tuesday.
A male constable who was standing next to her escaped with minor injuries.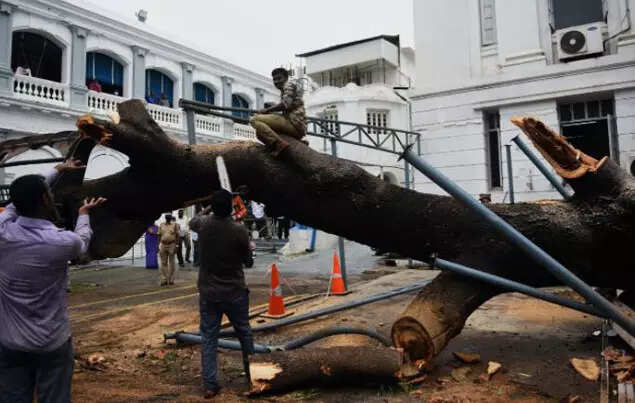 The deceased, J Kavitha, 42, a native of Kavalur near Arakonam in Ranipet district, was attached to the traffic enforcement unit of the N-3 Muthialpet police station.
Immediately after the tree fall, onlookers and police personnel tried to to rescue them. While constable Murugan was rescued by cops and taken to Rajiv Gandhi Government General Hospital, fire and rescue services personnel had to use equipment to lift the tree branches to reach Kavitha. She was declared dead on arrival by GH doctors.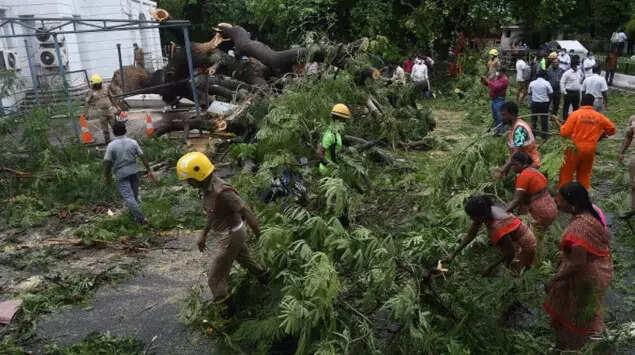 Chennai police commissioner Shankar Jiwal and DGP C Sylendra Babu visited the accident spot. Chief secretary V Irai Anbu ordered officials to immediately prune tree branches on the campus. Chief minister M K Stalin paid homage to Kavitha's body kept at the GH and gave Rs 25 lakh to her family. Kavitha is survived by her husband M Saibaba, a railway employee, and three children.