Camp organised by Bhutanal Lake to get close to nature | Bengaluru News – Times of India
VIJAYAPURA: Many celebrated Guru Poornima on Saturday by wishing their gurus, however, about 50 people, aged between 10-60, including doctors, engineers, lecturers, scientists, police officers and students, stayed in a camp in the jungle, in the vicinity of the Bhutanal Lake, and celebrated the moonlight from Saturday evening to Sunday afternoon.
Their stay was not just for leisure, but they also held discussions on the environment, and meditated in the windy conditions, as birds chirped. Siddeshwara Swamiji of Jnanayogashrama and former minister M B Patil visited the camp.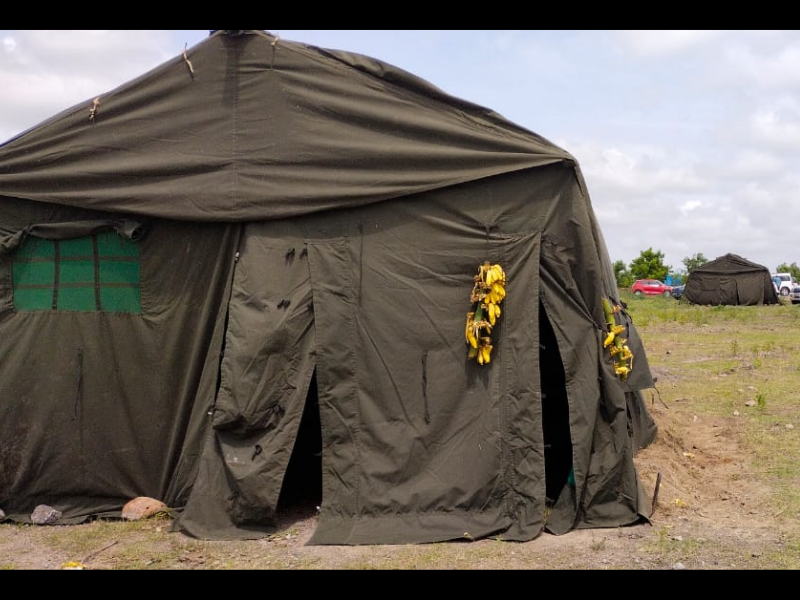 20 tents were installed in the eco camp organised at Bhutanal lake in the jungle area of Vijayapura taluk.
Mahantesh Biradar, an amateur cyclist, a key organiser of the camp, told TOI that the idea was pitched a week ago, while holding discussions with Chandrashekhar Biradar, a space and agro-forest scientist in Egypt, who hails from Dhavaleshwara village in Vijayapura district.
"He suggested us to introduce a culture of camping here, which is a way to get close to nature. When we shared it in our cyclists' WhatsApp groups, the members were all thrilled to be a part of it. After listening to us, Babaleshwara MLA M B Patil extended his support for the camp, and helped us to get permission from the forest division of Krishna Bhagya Jala Nigam Limited (KBJNL). We brought along 16 tents from Hubballi, and 4 old tents for the camp," he said.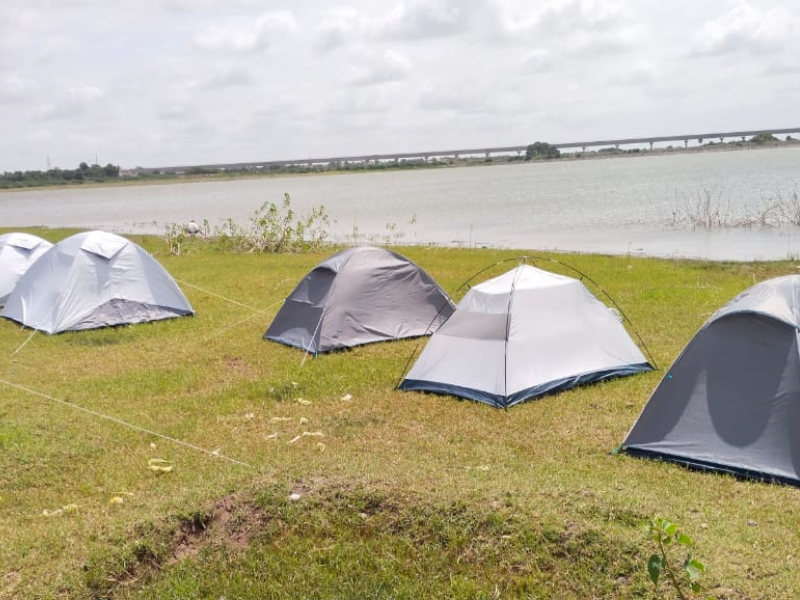 Dr Santosh Bagali, a paediatrician, said that all the participants ensured that no dumping of waste took place on the lake premises.
"Waste like plastic bags and banana peels were collected in a bag. Today's generation uses electronic gadgets and the internet, and this camp kept us away from mobile phones for a night. Some people preferred to read books in the moonlight. Scientist Chandrashekhar Biradar enlightened us about ecology. Many of us woke up by 5am and took a morning walk around the lake. Though we preferred open defecation, we followed the cat method (covering the excreta by soil) to avoid pollution from us. Some of us swam, while others took a bath beside the lake. Chandrashekhar Biradar and MLA M B Patil shared their experiences with us on various issues by the campfire," he added.
Niranjan Patil, circle police inspector in the ACB in Kalaburagi, said, "If we open our eyes and see things from the viewpoint of ecology, we can find many beautiful places in whose surroundings we can derive pleasure. If such activities are organised everywhere, nature-centric tourism will develop in Vijayapura district, which was earlier known for drought, but has been turning green in recent years. If such a camp is organised again, I will bring my children along," he said.