'Bullying Twitter sends a bad message to tech companies looking to invest in India' | India News – Times of India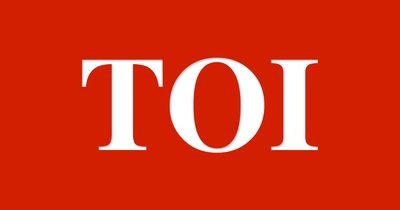 NEW DELHI: Digital activists and experts said that the manner in which the Delhi Police special cell went to "serve a notice" to Twitter offices on Monday was meant to "bully" the company and sends a bad message to tech companies looking to invest in India.
"Neither MEITY nor Delhi Police are empowered by any law to object to such labeling," technology lawyer Mishi Choudhary told TOI, adding that the government was acting as a "bully.
According to Choudhary, the move also sends a bad message to tech companies looking to invest in India. "This sends a message to the world that Digital India is closed for business. Rule of Law no longer applies and every rule in the book can be twisted to control information and settle political scores. As an investor, who wants to risk their money in such a volatile, unpredictable environment," she added.
SFLC legal counsel Prasanth Sugathan added that there is "no law or regulation in India that explicitly prohibits labeling of content by intermediaries. In fact, the Information Technology (Intermediary Guidelines and Digital Media Ethics Code) Rules, 2021 mandate the intermediaries to inform the user not to upload content that is "patently false and untrue", he said, adding that the government's move was a "needless interference in the way Twitter conducts its business in India."
Internet Freedom Foundation executive director Apar Gupta also wrote that the move was highly suspect. "An action to serve a notice can be done through email and post or with multiple police personnel. When it is the latter will create a sense of threat that goes beyond ordinary legal compliance (which itself is doubtful). It is signalling & not to be trivialised," he wrote.
Former Twitter executive Raheel Khursheed also called the move an "intimidation tactic". "This would be funny if it wasn't tragic. @DelhiPolice knows that no data is physically stored at @TwitterIndia offices hence purpose of raid is nothing but intimidation," he tweeted.
Former UN special rapporteur on the Promotion and Protection of the Right to Freedom of Opinion and Expression, David Kaye, also weighed in. "What could possibly be a legitimate reason for Indian authorities to raid Twitter given recent months' orders & new IT regulations, this reinforces the sense that the government is regularly reaching for the tools of censorship," he wrote.
FacebookTwitterLinkedinEMail